LMS Software
SoftFixer LMS Software is the result of years-long RND in the education sector and works closely with many know teachers across India, so it's not the only product of softfixer. But it's a product of teachers for teachers. Our aim is not only to provide videos, books, and live classes online but should be provided in a manner where we can fill the gap of offline classes. So in our Learning Management Systems teachers can design their entire course. You can understand it better in the below Images.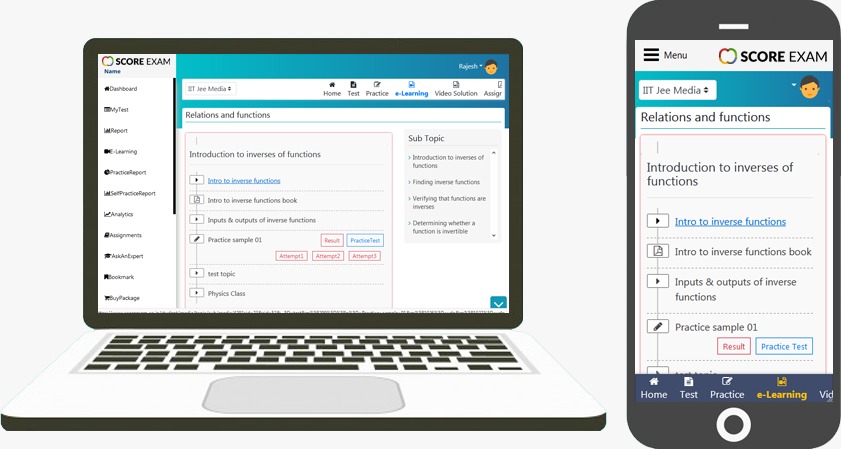 In the above image in our learning-management software teachers can create subjects in their course, subjects, topics. In every topic, teachers can put recorded lectures (videos), books, or make any practices just after any video books or notes students read to check did students understand the concept or not. And get the report of these practices in their admin panel.
Key Features of LMS Software

Top Features of LMS For Online Coaching
We support videos for Amazon S3, Vimeo, and YouTube.
Uploaded Pdf files are shown in a booklet format so it so essays for students to read on mobile, laptop, and desktop.
In few minutes publish your Videos, pdf, notes, and practice in your app, Web portal, and desktop application
Highly scurried Your study material is totally secured on our Mobile app and desktop application. No one can record, download, or share your study material.
To share your study material on laptop and desktop is now completely safe students can't download and share it.
Frequently Ask Questions
1. Is Softfixer provides a free demo of the e-Learning app solution.
Ans. Yes, Softfixer provides a free demo of its educational  LMS Software.
2. Can I get White label App and website
Ans. Yes, Softfixer provides a white-label LMS app and website both. We will create an app with your own branding.